On This Site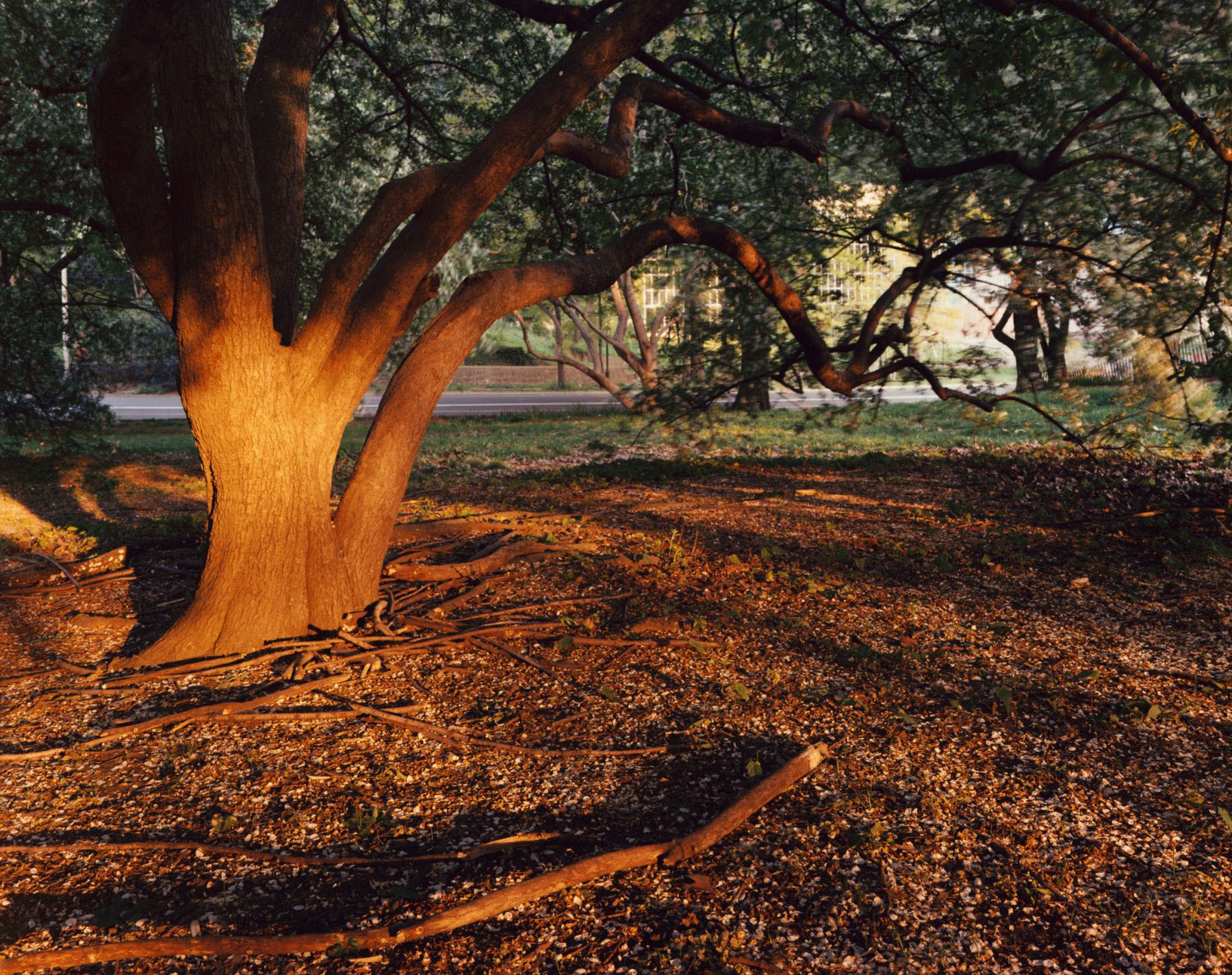 Central Park, north of the Obelisk, behind the Metropolitan Museum of Art, New York, May 1993
Jennifer Levin and Robert Chambers were seen leaving Dorrian's Red Hand, an Upper East Side bar, at 4:30 A.M. on August 26, 1986. Her body was found beneath this crab apple tree in Central Park at 6:15 A.M. that same morning. An autopsy revealed that she had been strangled. She was eighteen years old when she died. Chambers, who was nineteen at the same time of the crime, pleaded guilty to first-degree manslaughter.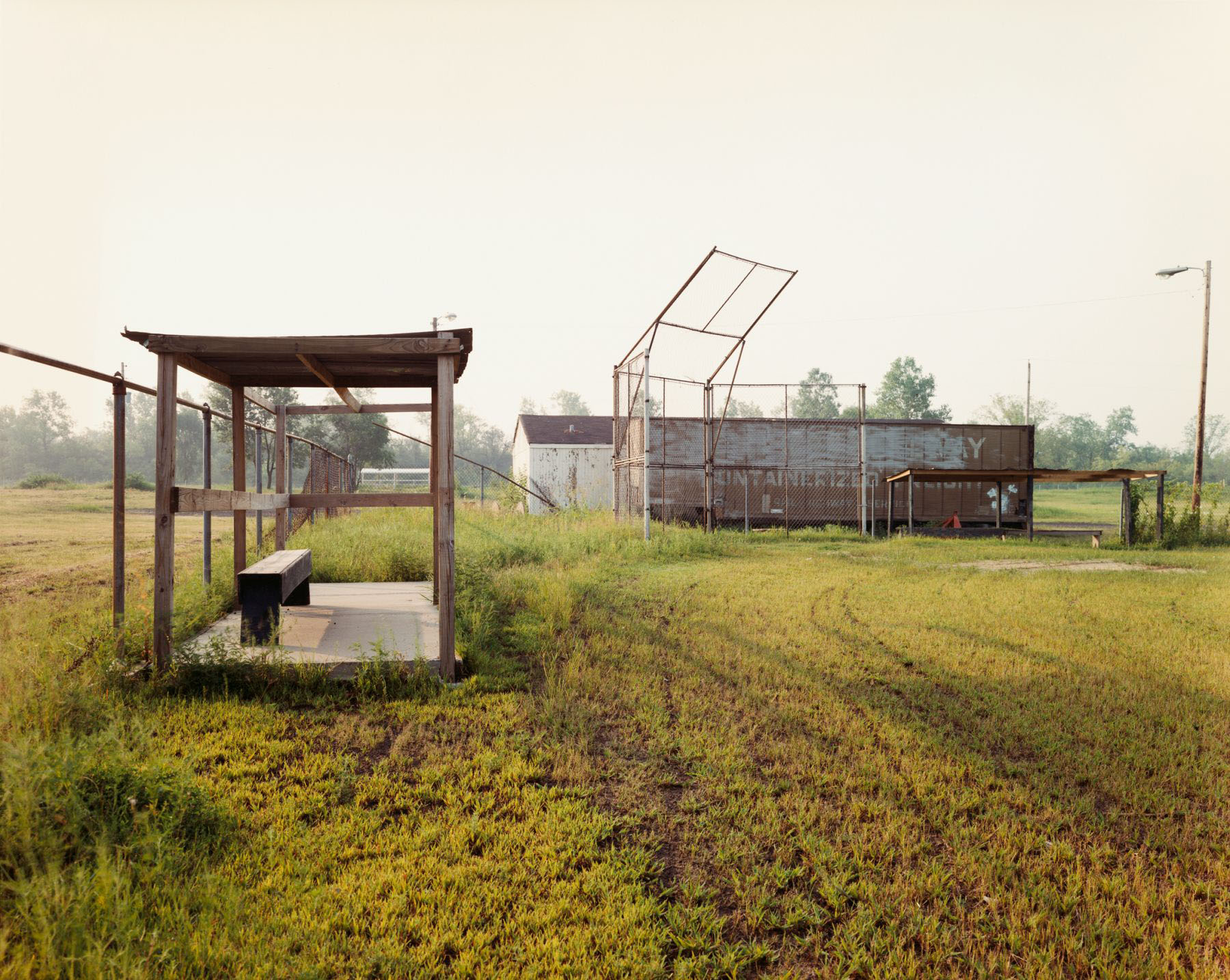 Khoury League Baseball Field, 2900 Illinois Avenue, East St. Louis, August 1993
On June 22, 1991, Roderick Fisher, a sixteen-year-old Little League umpire, made a call that angered Curtis Fair, a thirty-one year-old coach. After being thrown out of the game, Fair returned with a revolver. He fired four shots at Fisher but did not hit him.
Curtis Fair was convicted of attempted murder and sentenced to twelve years in prison.
10311 East Brookside Drive, Central, Louisiana, November 1993
Yoshihiro Hattori, a sixteen-year-old Japanese exchange student, was on his way to a Halloween party when he was shot and killed in this carport at 8:30 P.M. on October 17, 1992.
Confused about the address of the party and attracted by Hallloween decorations, Hattori and his American host student knocked on the front door. Bonnie Peairs, startled by the two boys in costume, called for her husband to get his gun. When Rodney Peairs opened the carport door, Hattori, thinking he had found the party, ran towards him. Frightend, Pearis ordered him to freeze. Hattori barely understood English and didn't stop. He was shot and killed.
Peairs was acquitted of manslaughter under a Louisiana law that allows citizens to use deadly force when protecting themselves or their homes from intruders.
Room 2154, Rayburn House Office Building, Washington, D.C., April 1995
At hearings held in this room in August 1983, the American Association of Blood Banks and the Food and Drug Administration rejected evidence that AIDS might be transmitted by blood transfusions.
Before mandatory testing of donated blood was instituted in 1985, more than 8,000 hemophiliacs and over 12,000 other transfusion recipients were infected with HIV, the virus that causes AIDS.
Pensacola Women's Medical Services, 4400 Bayou Boulevard, Cordova Square, Pensacola, Florida, August 1993
Dr. David Gunn, a doctor who performed abortions, was shot in the back three times as he walked to the rear entrance of the clinic during an anti-abortion demonstration on March 10, 1993. He fell beneath this small tree and died two hours later during surgery. His assailant, Michael Griffin, immediately surrendered to police. He was found guilty of first-degree murder in March 1994 and sentenced to life in prison.
Four months later, at another Pensacola clinic, Paul Hill, the leader of an anti-abortion group called Defensive Action, shot and killed another doctor and his escort.
Cuyahoga River, Cleveland, Ohio, May 1994
The Cuyahoga River burned for more than an hour on June, 22, 1969, after molten slag from a steel mill was dumped into the river and ignited other pollutants.
State Highway 74, 7.3 miles souh of the former Hub Café, outside Crescent City, Oaklahoma, August 1993
Karen Silkwood, a worker at the Cimarron River Plutonium Plant, had gathered potentially incriminating evidence about the falsification of quality-control documents. On November 13, 1974, on her way to a meeting with a New York Times reporter, Silkwood's car skidded off Highway 74 killing her instantly. When friends arrived at the scene shortly after the crash, the manila folder she had intended to give the Times reporter was missing.
The Oklahoma State Police determined that Silkwood, under the influence of barbiturates, had fallen asleep at the wheel. Independent investigators concluded that Silkwood had been forced off the road by another vehicle.
Mount Rushmore National Monument, Black Hills National Forest, South Dakota, August 1994
In 1868, the Federal Government deeded millions of acres in the Black Hills of South Dakota to the Great Sioux Nation. Nine years later, when gold was discovered in the area, Congress broke the treaty and took the land back.
In the 1920s, the State of South Dakota, eager to attract tourists, commissioned a sculptor to carve colossal monuments into Mount Rushmore. The Sioux still considered the Black Hills to be their sacred land.
In 1980, the Supreme Court awarded the Sioux $17 million plus interest accrued since 1877 as compensation. The award is now valued at nearly $300 million, but the Sioux continue to both refuse the money and seek title to the land.
Heart Mountain Relocation Center, Alternate Highway 14, twelve miles north of Cody, Wyoming, August 1994
One hundred ten thousand Japanese Americans were imprisoned in twenty-four intermment camps located in remote areas of the American West during the Second World War. At the time of the February 19, 1942, Executive Order initiating the forced relocation, there had not been a single act of disloyality by a Japanese American. In 1988, Congress awarded surviving internees or their descendants $20,000 and an apology as retribution for the violation of their constitutional rights.
Mount Carmel Compund, twelve miles outside Waco, Texas, November 1995
For fifty-one days, FBI and Bureau of Alcohol, Tobacco, and Firearms agents surrounded the property of the Branch Davidians, a small religious order based near Waco. The siege began after a raid by ATF agents on February 28, 1993, in which four agents and six Davidians were killed. The agency conducted the raid in the belief that the ect's leader, David Koresh, was keeping a large arsenal of illegal weapons. The FBI, citing the abuse of children in the compund, received permission from Attorney General Janet Reno to end the siege by tear-gassing the buildings. Within minutes of this attack, the compound was ablaze. it has never been determined whether the fire was a result of the assault or was set by the Branch Davidians themselves. Koresh, a self-proclaimed messia, and eighty of his followers died in the fire.
Across from 11777 Foothill Boulevard, Lake View Terrace, Los Angeles, California, November 1993
Rodney King, a black motorist, was beaten by four white Los Angeles police officers in the early morning hours of March 3, 1991. King was pulled over after leading pilice on an eight-mile high-speed chase; he was drunk and resisted arrest. Some twenty officers looked on as extreme force was used to restrain him. George Holiday, one of many local residents who witnessed the incident, recorded seven minutes of the beating with his new camcorder. King's injuries included eleven skull fractures, a shattered eye socket, a broken leg, and nerve damage that left his face partially paralyzed. Sergeant Stacey Koon, one of the four officers accused of using unnecessary force, wrote in his report that King's injuries were of a "minor nature." The four officers were acquitted of all criminal charges by an all-white jury.
Gteway National Recreation Area, Rockaway Peninsula, Queens, New York, September 1993
Almost 300 illegal Chinese immigrants struggled against the pounding surf to reach the shore of the United States on the night of June 6, 1993. Ten died of drowning or hypothermia; the rest escaped or were taken into custody. The immigrants had endured four and a half months of brutal conditions in transit before their vessel, the Golden Venture, hit a sandbar 200 yeards off this beach. They were crammed into a twenty-by-forty-foot hold; food and water were scarce; sanitation conditions were subhuman. Of those arrested, forty-seven were deported to China, thirty were granted asylum, and forty-six were released. At the end of 1995, 147 were still in federal custody. Lee Peng Fei, the suspected mastermind of the failed voyage, had demanded $30,000 from each would-be immigrant. He was arrested in Bangkok in November 1995.
Supervisor Dan White's former office, Room 235, City Hall, San Francisco, California, July 1994
A year before he died, Harvey Milk, the first openly gay elected official in the United States, made a tape recording to be played in the event of his assassination. He said " I fully realize that a person who stands for what I stand for, an activist, a gay activist, becomes the target or potential target for a person who is insecure, terrified, afraid, or very disturbed with themselves."
On November 27,1978, Dan White shot and killed Mayor George Moscone and then came down the hall and shot Supervisor Milk in this office. White had been denied re-appointment to the Board of Supervisors after a previous resignation, due in part to his disagreements with Milk.
Dan White was convicted of manslaughter and served five years, one month, and thirteen days in prison before his release in 1984. An expert at his trial testified that excessive consumption of junk food and sugar contributed to White's behavior. Dan White Committed suicide in 1985.
The National Civil Rights Museum, formerly the Lorraine Motel, 450 Mulberry Street, Memphis, Tennessee, August 1993
Speaking at a rally on April 3, 1968, Dr. Martin Luther King, Jr., said:
Longevity has its place. But I'm not concerned about that now. I just want to do God's will. And He's allowed me to go up to the mountain. And I've looked over and I've seen the Promised Land. I may not get there with you. But I want you to know tonight that we, as a people, will get to the Promised Land. And I'm happy tonight. I'm not worried about anything. I'm not fearing any man. My eyes have seen the glory of the coming of the Lord.
The next day, he was assassinated on this balcony outside room 306.
The Northwest Corner of Florence and Normandie Avenues, Los Angeles, CA, October 1993
On April 29, 1992, four white police officers on trial for the beating of motorist Rodney King were acquitted. A videotape of King's beating had been extensively televised. The not guilty verdicts became a catalyst for widespread civil unrest.
Riots began with several mob assaults at this intersection. Reginald Denny, a white truck driver, was pulled from his truck and severely beaten as a camera crew broadcast the event live from a news helicopter.
The Los Angeles Riots caused more than fifty deaths and an estimated one billion dollars worth of damage.
518 101st Street, Love Canal Neighborhood, Niagara Falls, New York, May 1994
From the 1920s through the 1950s, the city of Niagara Falls, the United States Army, and the Hooker Chemical Corporation dumped over two hundred different toxic chemicals into Love Canal. Many of them contained dioxin, one of the most lethal chemicals known. In 1953, Hooker Chemical covered the then-dry Love Canal with a thin layer of dirt, and sold it to the Niagara Falls Board of Education for one dollar. The terms of the sale stipulated that if anyone incurred physical harm or death because of the buried waste, Hooker could not be held liable. A school was constructed on the site of the waste dump and private homes were built nearby.
In the late 1970s, an unusually high number of birth defects, miscarriages, cancers, and other illnesses were reported in the Love Canal neighborhood by the Niagara Falls Gazette. Lois Gibbs, whose two children developed rare blood disorders, led a successful grassroots campaign to have the state of New York purchase the homes of five hundred families, enabling them to relocate.
108th Street and Cottage Grove, Chicago, Illinois, December 1994
In 1994, Robert Sandifer, an eleven-year-old gang member, fired a semi-automatic pistol into a group of teenagers playing football. Shavon Dean, a bystander, was killed by the shots.
Three days after he killed Dean, Robert Sandifer was found dead under this railroad viaduct. He had been shot twice in the back of the head by members of his own gang, who feared he would reveal information if arrested.
911 Emergency Communications Center, Police Headquarters Building, 200 North Main Street, Los Angeles, California, July 1994
In the years prior to her death on June 12, 1994, Nicole Brown Simpson's emergency calls for help were received at this desk. These 911 phone calls, expressing fear for her life, were made during her marriage to O.J. Simpson and after their divorce. In 1995, Simpson was acquitted of murder charges in the stabbing deaths of Nicole Brown Simpson and her friend, Ronald Goldman.
Aisle 2, Row 3, Seat 5, Texas Theatre, 231 West Jefferson Boulevard, Dallas, Texas, November 1993 Cry of Battle
Lee Harvey Oswald was sitting in this seat when he was arrested by Dallas police at 1:50 P.M., November 22, 1963. The double feature playing that day was Cry of Battle and War Is Hell.
The Stonewall Inn, 53 Christopher Street, New York, February 1994
Patrons of this gay bar were arrested and beaten in a routine early morning police raid on June 28, 1969. In the nights that followed, hundreds of men and women demonstrated in the streets of Greenwich Village, despite the continued threat of police violence. These events came ot be known as the Stonewall Rebellion.
The Masjid-Al-Rasul, 11211, Central Avenue, Watts, Los Angeles, California, July
In the mosque, members of the Bloods and the Crips, rival Los Angeles gangs, negotiated and signed a truce on April 26, 1992.
>